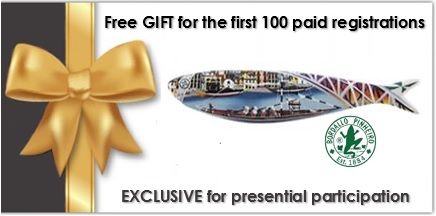 The first 100 paid registrations for presential participation at the EOQ Congress 2023 will receive a Bordallo Pinheiro piece as a gift. Raphael Bordallo Pinheiro is one of the most influential people of nineteenth century Portuguese culture, who will forever be intimately associated with caricature and artistic ceramics, showing quality and important pieces never seen before, and which, in the opinion of renowned modern artists, are the work of a genius. His remarkable work with ceramics was awarded with the gold medal in international exhibitions (Madrid, Antwerp, Paris and in St. Louis, United States).
Congress registration and accomodation is centrally handled by ABREU EVENTS.
Important dates
Registration opens: January 1, 2023
REGISTRATION FEES
UNTIL
31/MAR
UNTIL
30/JUN
UNTIL
30/SEP
FROM
1/OCT
Regular participant
672 €
711 €
751 €
790 €
Speakers/Authors
336 €
356 €
375 €
395 €
Group fee (≥3 from same organization))
537 €/pax
569 €/pax
600 €/pax
632 €/pax
Students
269 €
284 €
300 €
316 €
Online Participation (*main stage sessions only)
340 €
360 €
380 €
400 €
Participantes portugueses têm direito a descontos especiais até 60%. Saiba mais aqui.
Registration Policy
Fees
Conference registration fee entitles, as participating in all sessions during 2 days, including keynotes. Participation fees can not lead to any splitting by day or half-day. Coffees, 2 Lunches and Gala dinner are included.
Accompanying Persons (Gala Dinner)
Registration as an Accompanying Person to the Gala Dinner costs 60 € and does not include access to conference sessions, nor lunches or coffee breaks.
Payment
Visa, Mastercard and Eurocard are accepted. Detailed information will be provided in the online registration form. You will receive an Invoice after you complete the registration Form.
For payment by bank transfer, please choose this option at the registration form. After submit the registration you will receive an email with all the details for processing the payment. After the payment is well received you will receive a confirmation, together with the invoice, by email.
Cancellation Policy
Requests for cancellation/refund must be received at ABREU EVENTS before October 15, 2023. After October 15, 2023, no cancellation is accepted. All cancellations have an administrative fee of 15 € plus a percentage of the registration fee, as follows: Free of registration fee charge until: July 31, 2023, 50% of the registration fee until October 15, no refund after October 15, 2023. The modification of a name is possible until October 15, 2023.
---
Official Carrier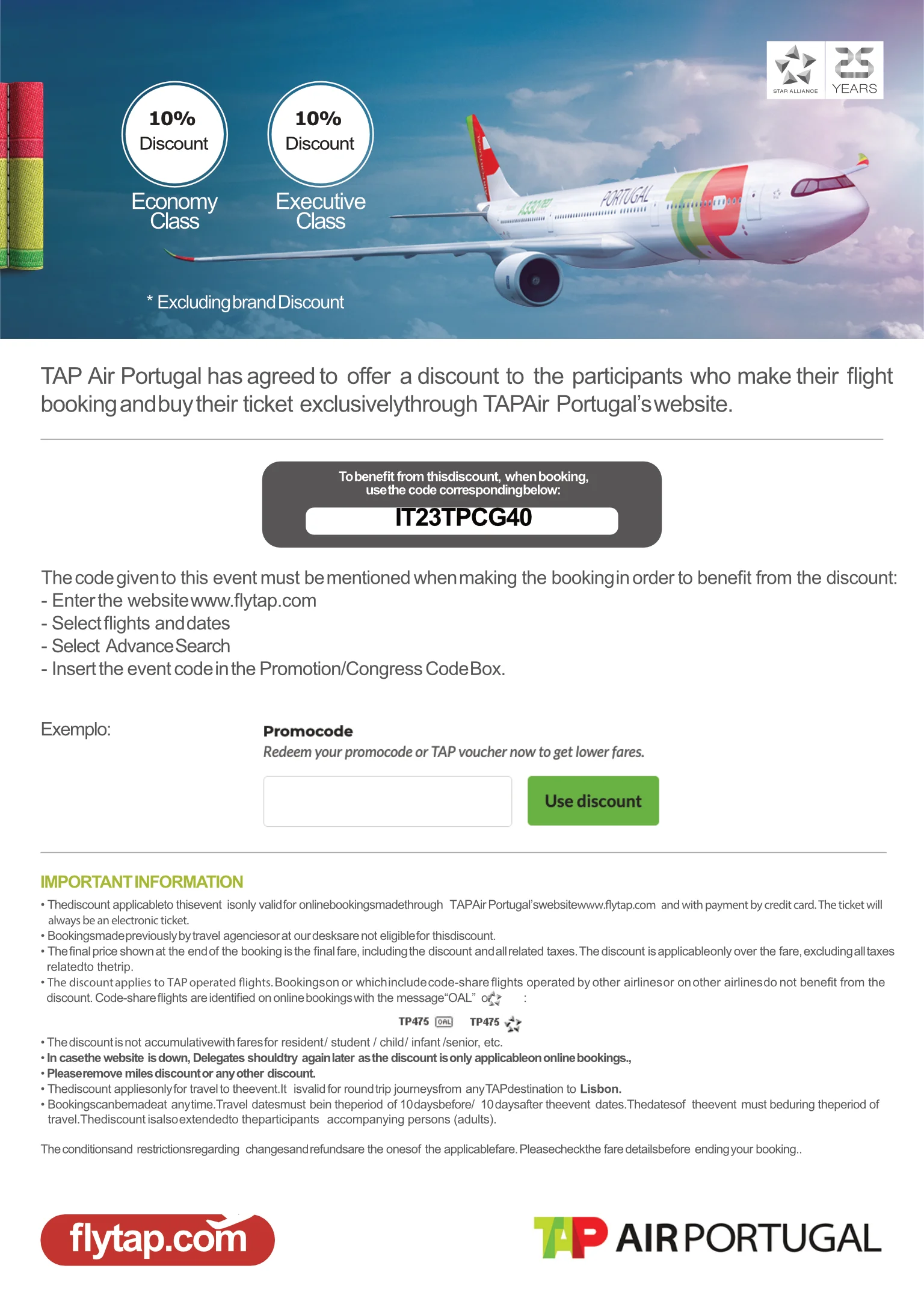 ---
Gold
Silver
Bronze
Supporting Partners
Supports